Hilltip Icestriker Combi Spreader
The lightweight polyethylene hopper is ideal for treating roads, car parks, footpaths and cycleways. The hopper has an in-built liquid tank which enables three different types of application: salt, pre-wet salt (mixture of brine and salt) and direct liquid application. A manual hose reel, bladder tank and spraybar can be fitted to increase the liquid capabilities of the unit and enable all-season use for fertiliser.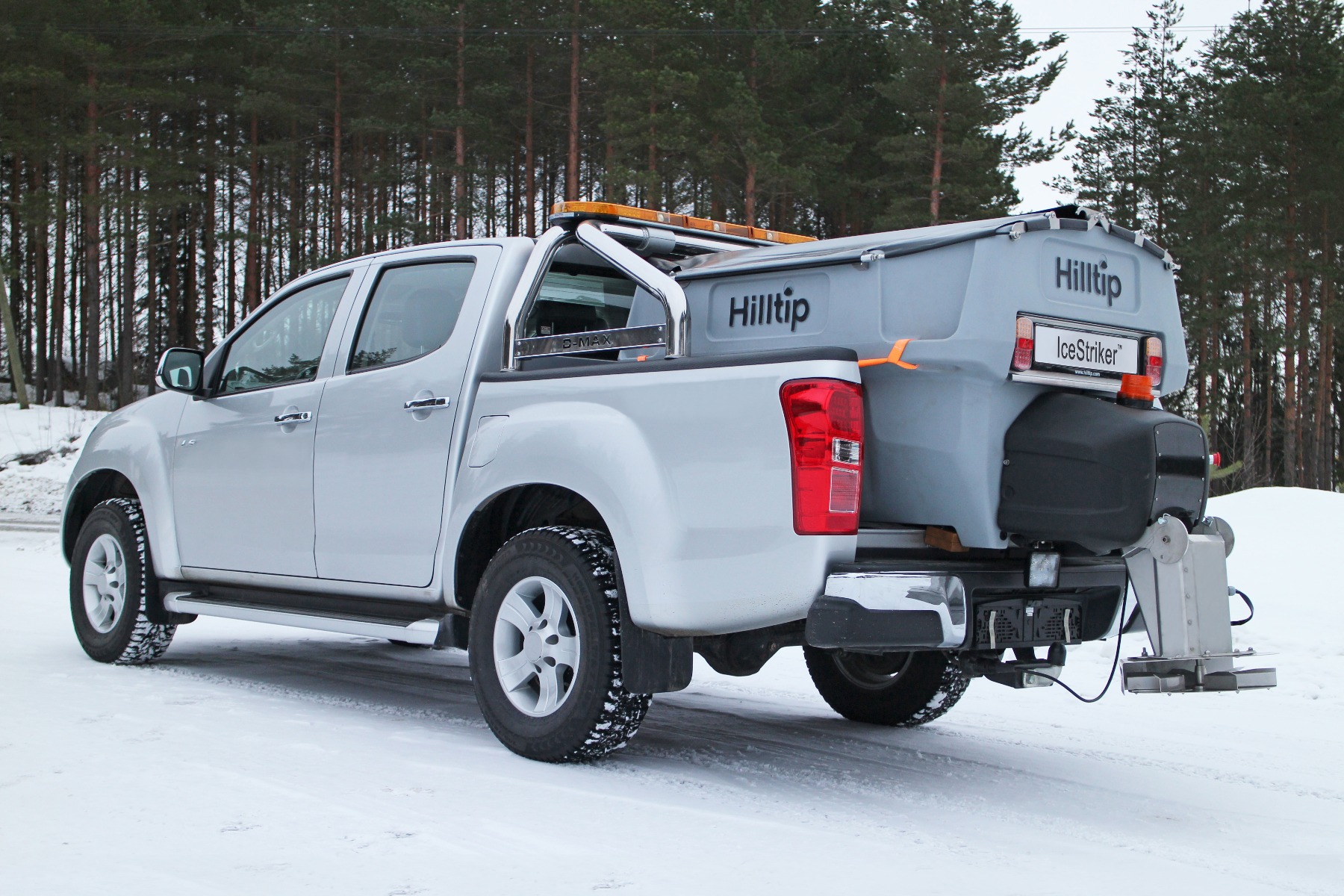 Icestriker Stainless Steel Spreader
380L capacity with optional liquid system. Designed for smaller vehicles such as UTVs.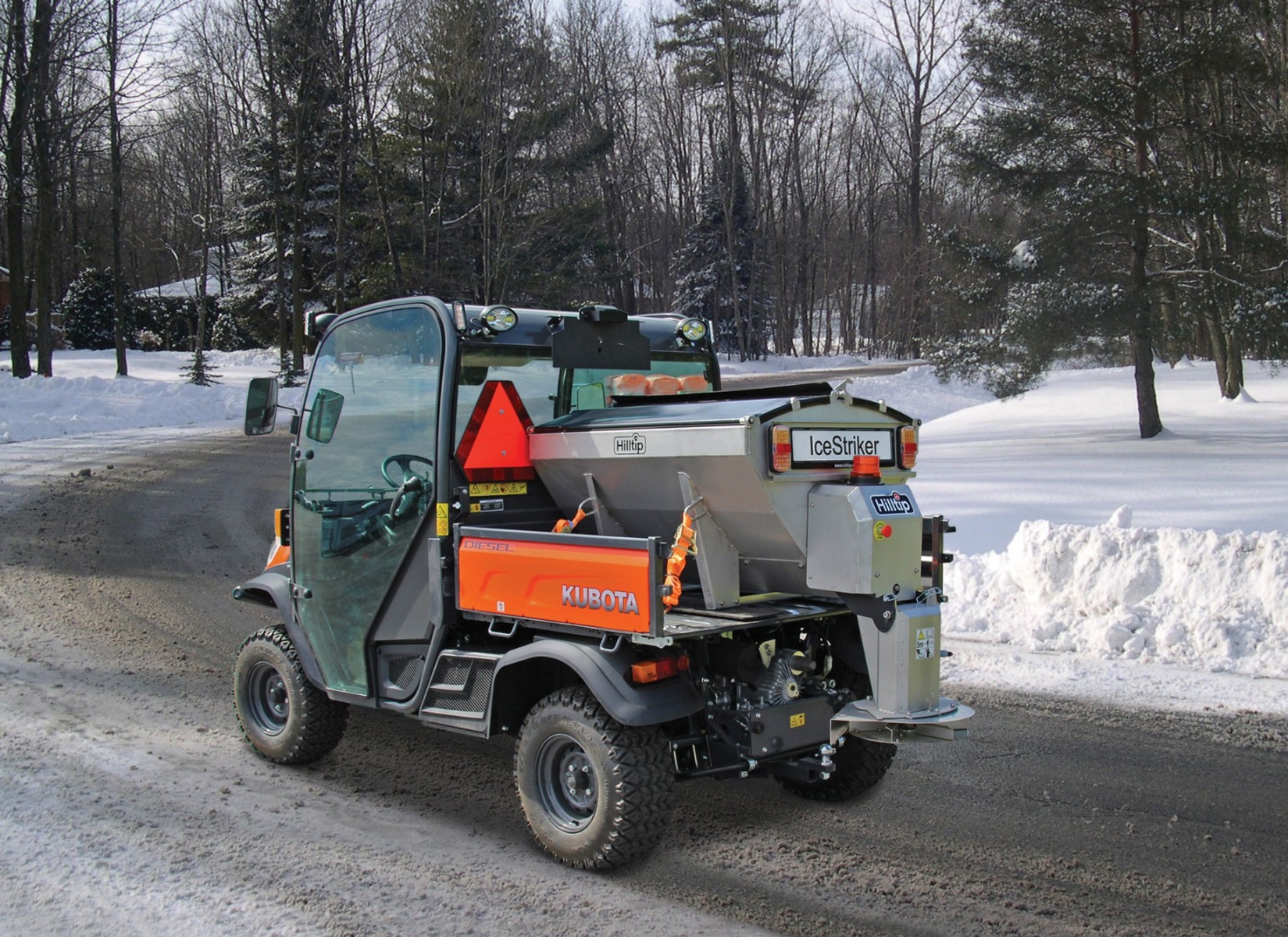 Hilltip Spraystriker De-icing Sprayer
With two 12V twin pumps, the Spraystriker has an output of up to 36Lmin providing ample power to treat footways, pathways and other areas in which traditional granular treatment is not desirable. The 2 metre spraybar has 14 nozzles which can extend the spray width to 5 metres. The pumping system and CPU unit is protected inside an easy to reach stainless steel housing and is designed for use with a range of de-icing and agricultural liquids.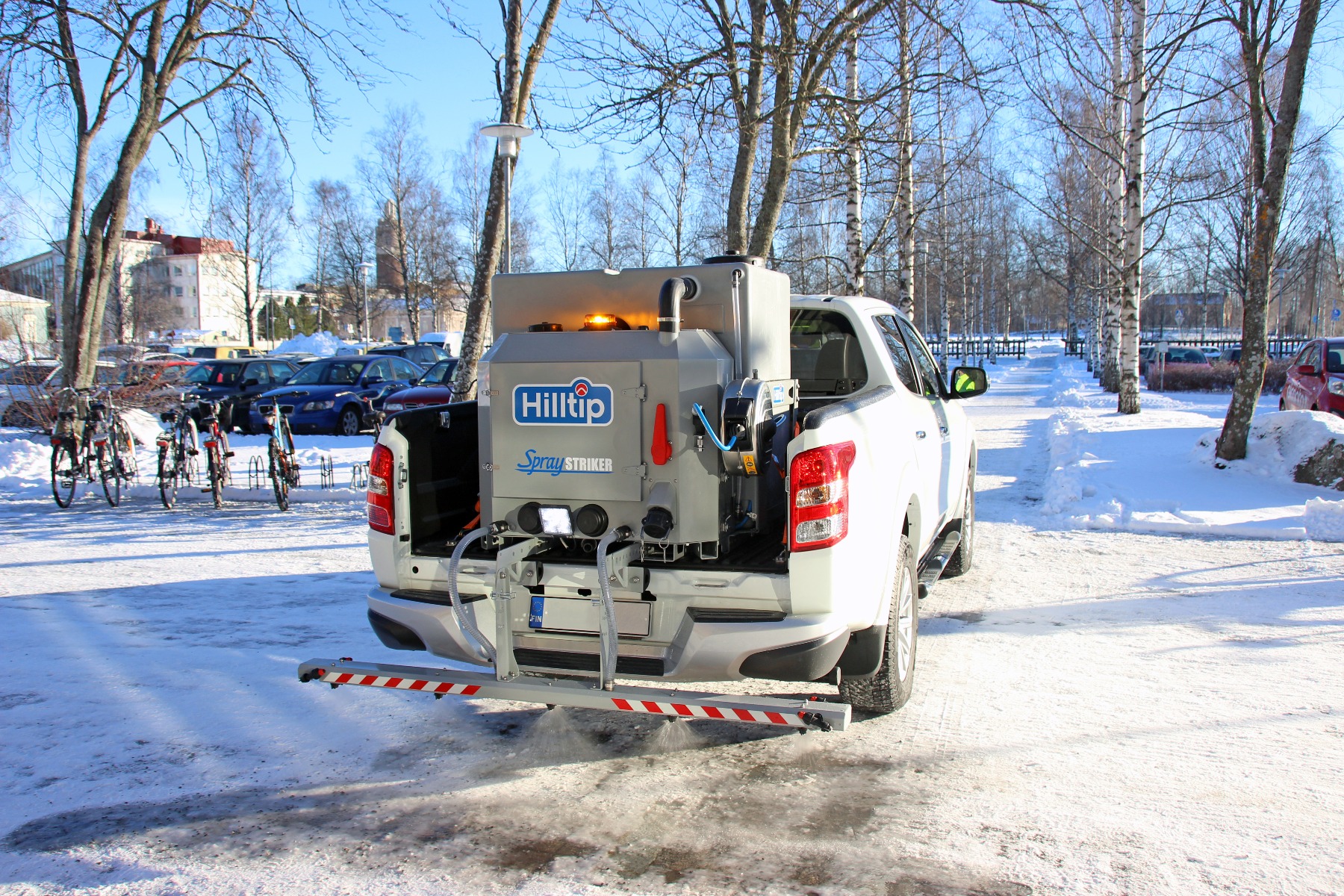 Jet-It Mobile Pressure Washer
These versatile mobile pressure washers enable easy washing/spraying of yards, graffiti, gardens, pavements, stairs, roofs, machines, facilities etc. Includes 20m hose reel. Hot water option available.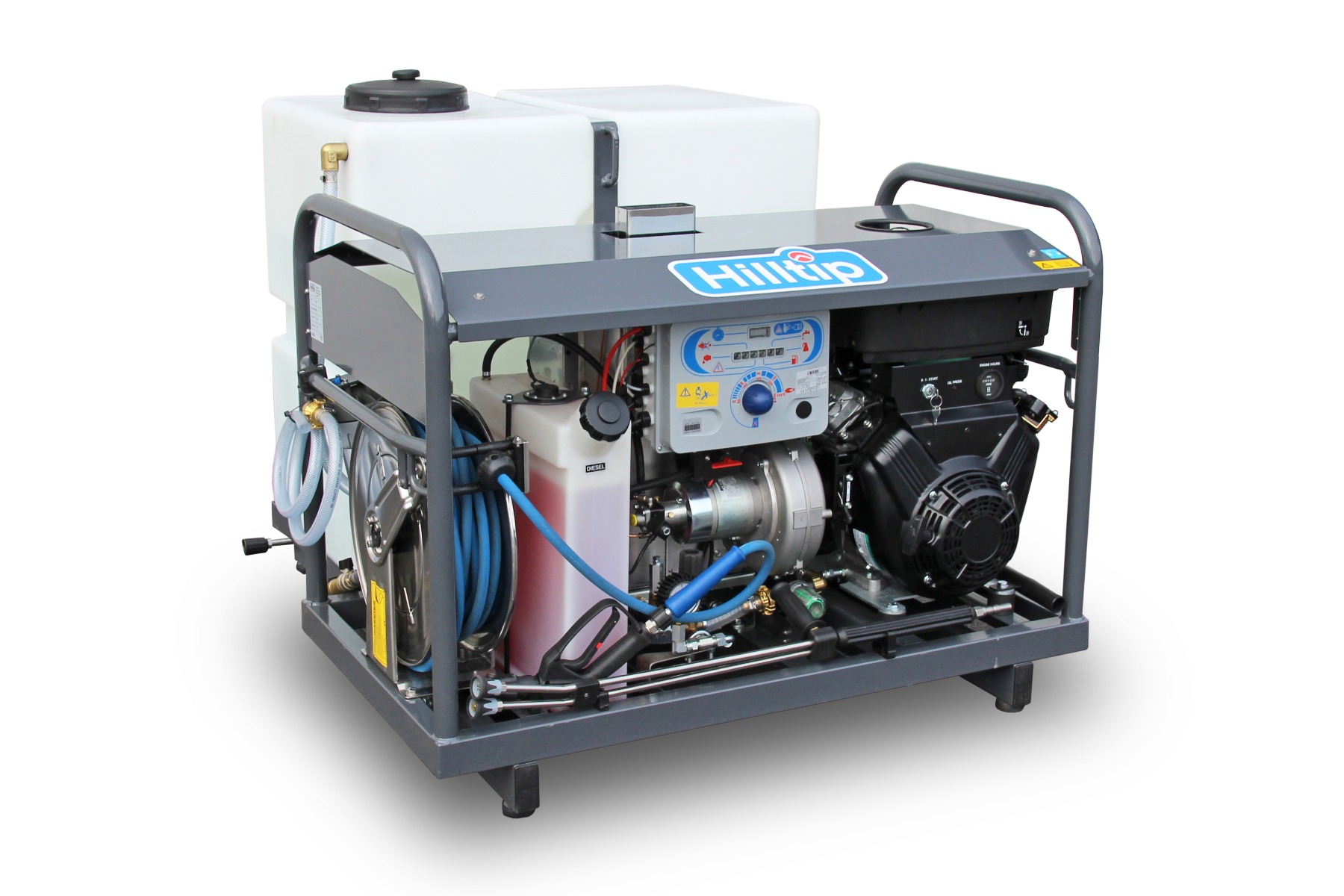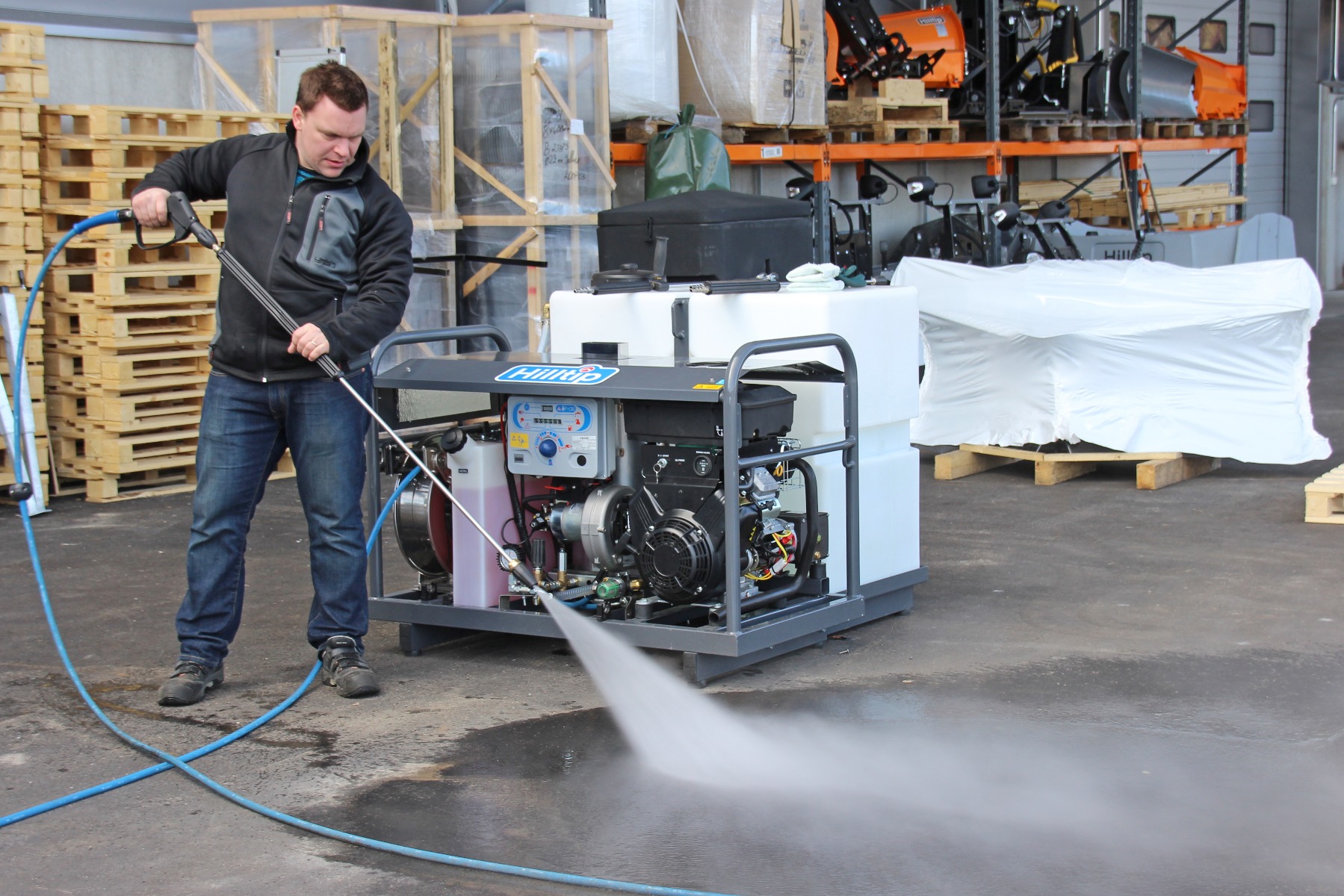 Snowstriker Snow Ploughs
Hilltip's Snowstriker range are the first of their kind to be built in Europe. With the Hilltip Quick Hitch system and all-in-one electrical plug, mounting and demounting can be done simply and swiftly. The curved, powder-coated blade is made of high-strength steel making it a light but durable plough. The cutting edges come in polyurethane or high-strength steel and are fitted using trip springs segments in 4, 6 or 8 segments depending on width. This helps protect the plough and vehicle when striking kerbs and objects or on uneven surfaces. All Hilltip ploughs use a common Hilltip in-cab controller which works hand in hand with the Spreader/Sprayer controller. All ploughs come with optional light fittings. Hitch Equipment is supplied specific to the make and model of the vehicle. Peacock Salt provide installation services.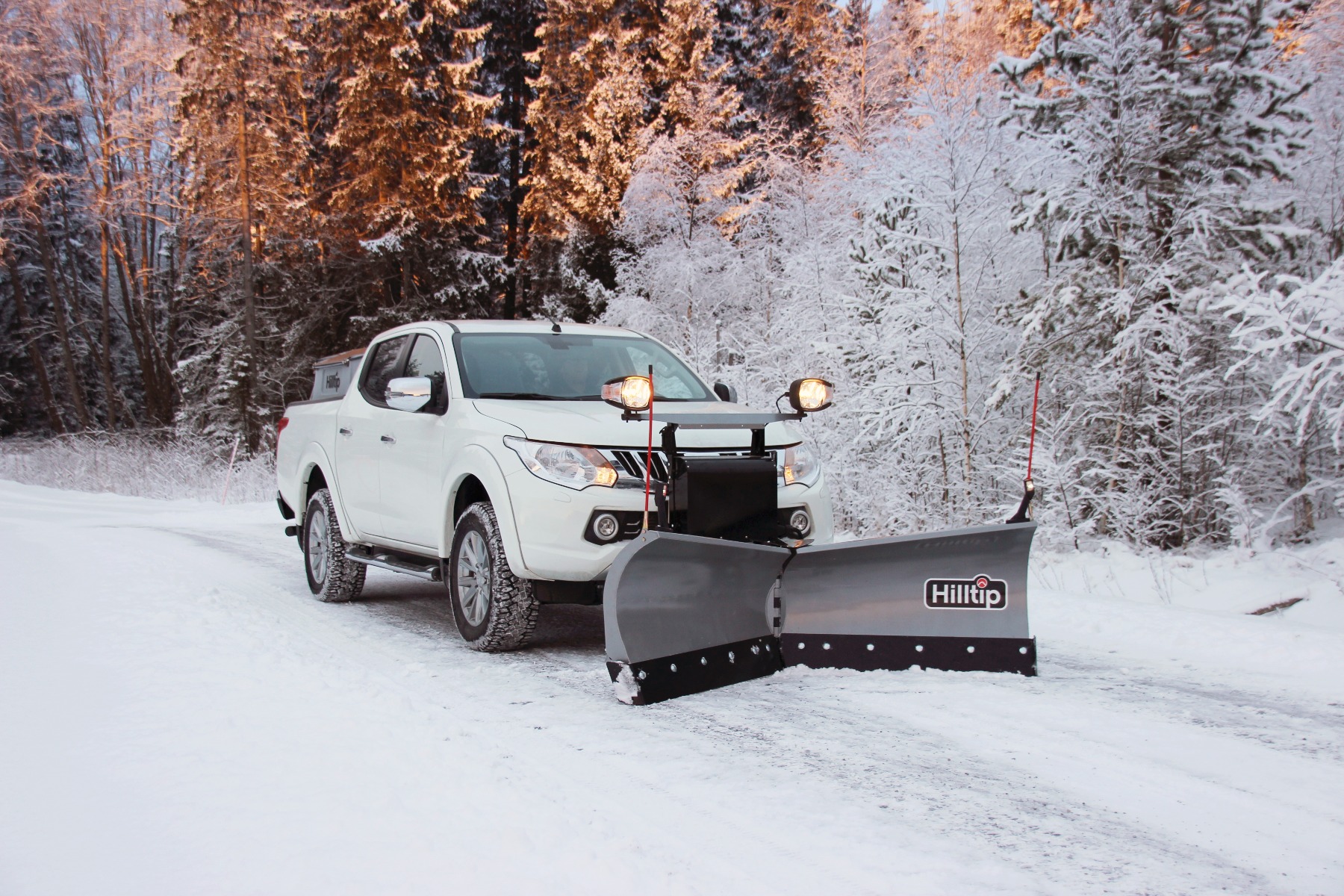 Straight Blade
Range from 1650mm – 3000mm designed for UTV, SUV, pickup 3.5t-18t trucks including DIN plates.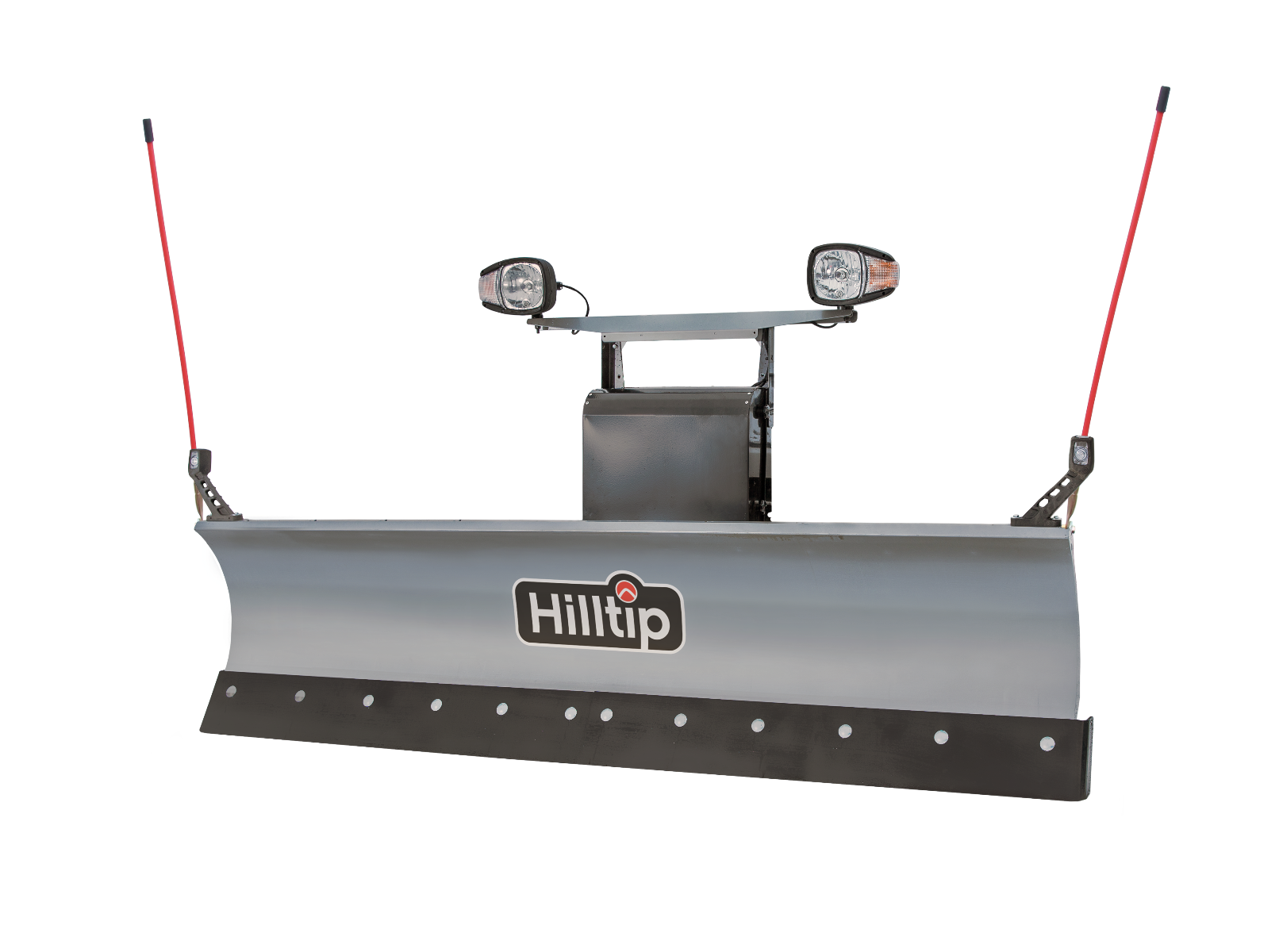 V-Plow
Multi-positional plough for more flexibility in ploughing techniques. Range from 1850mm-2400mm designed for UTV, SUV, pickup or light truck or tractor and loaders.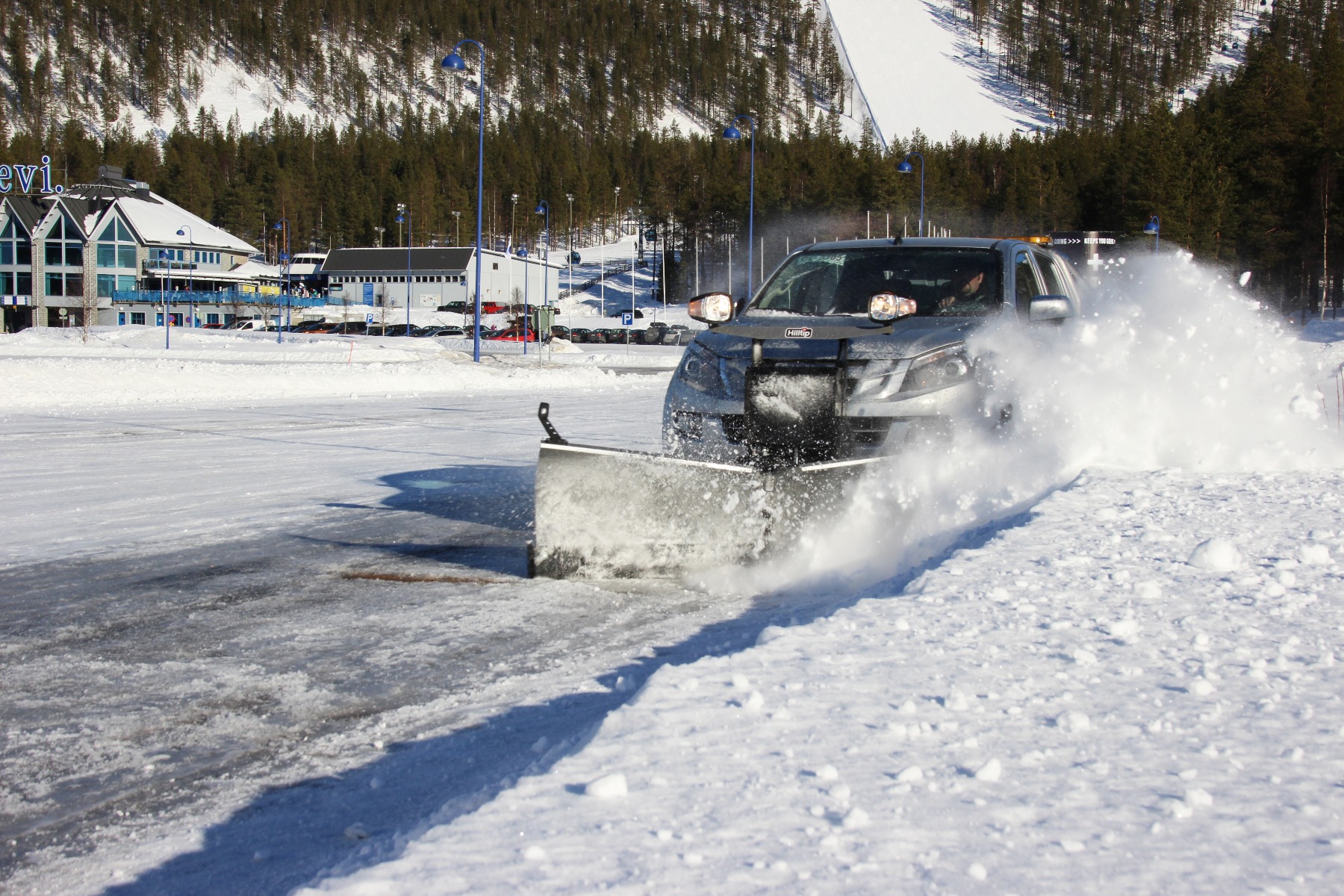 SweepAway Push Broom
A simple and effective solution for professional sweeping designed for forklifts, tractors, loaders and excavators. It can handle a variety of materials such as leaves, sand, rocks, debris, snow and slush. Available in Light, Medium and Heavy Duty and in sizes 1500mm-4000mm.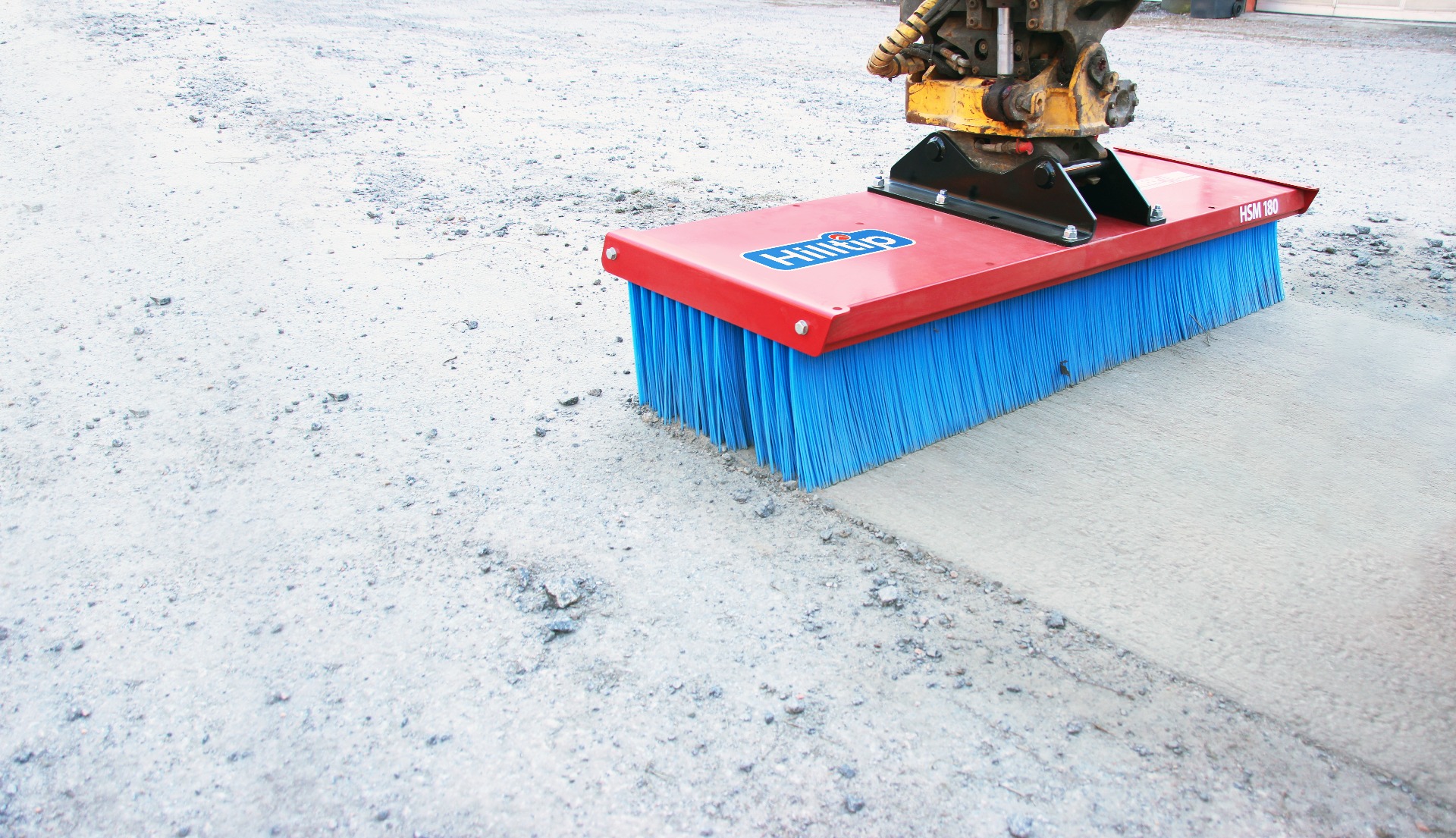 HTrack
HTrack enables users to track, trace and report on de-icing activities. Live spreading, spraying or ploughing information is sent to a website which users can communicate to end clients. Any complaints can be challenged quickly and effectively by producing time-stamped spread width, volume and application rate data from historical activities.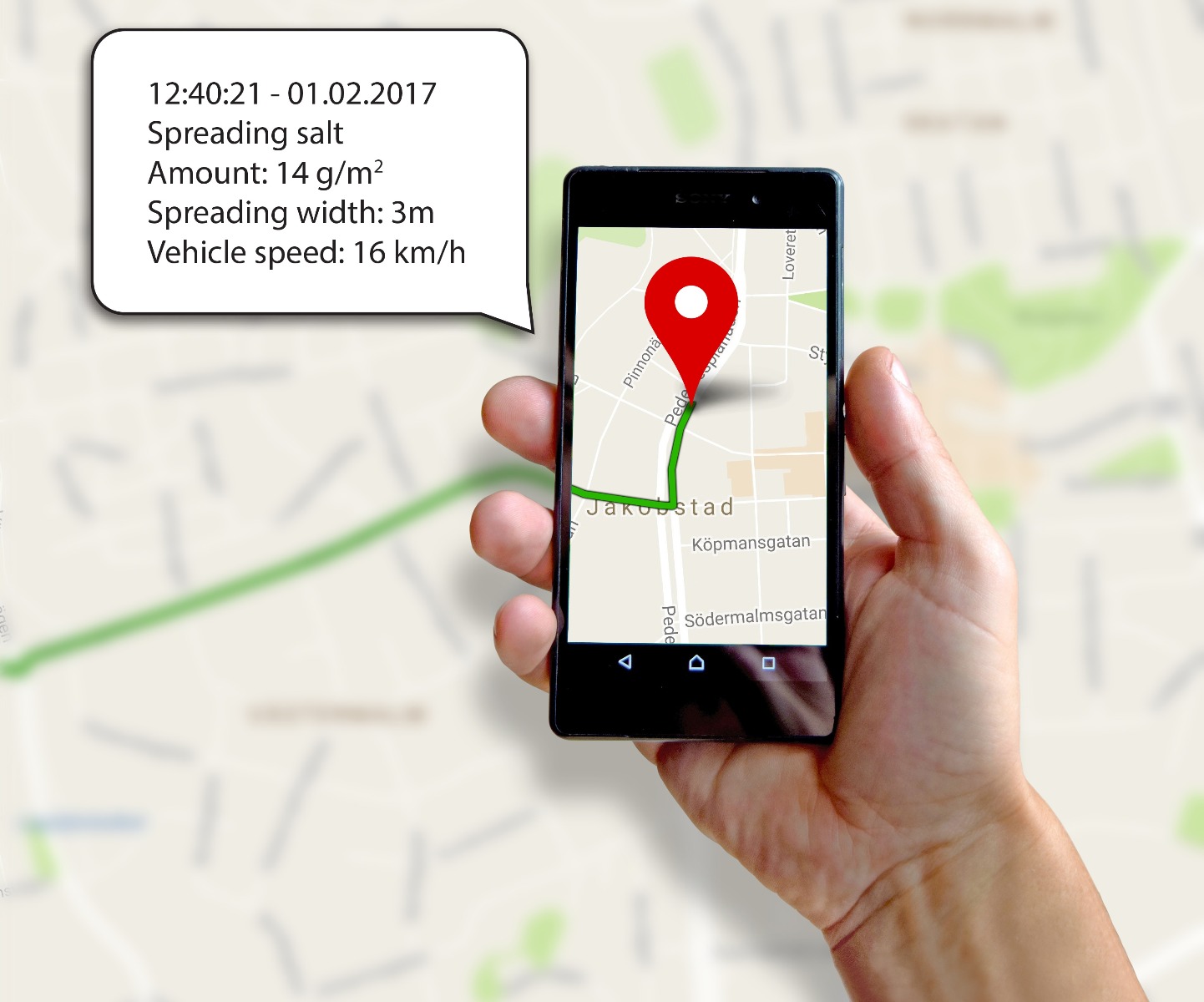 Hilltip Icestriker 1600-2600
12/24v Dual wall hopper spreader in three sizes, designed to carry 1600-2600L of salt/sand and 900L liquid. Choose between two feed mechanism options: auger or belt conveyer drive. The spreader also has GPS speed-control as a standard feature and tracking with HTrack as an option. The machine can also be optionally equipped with a pre-wetting function and dual spraybar twin pump for increased spraying capability (25ml/m2 at 25km/h). The spreader is the ultimate fit for trucks in 5, 5-7, 5t range.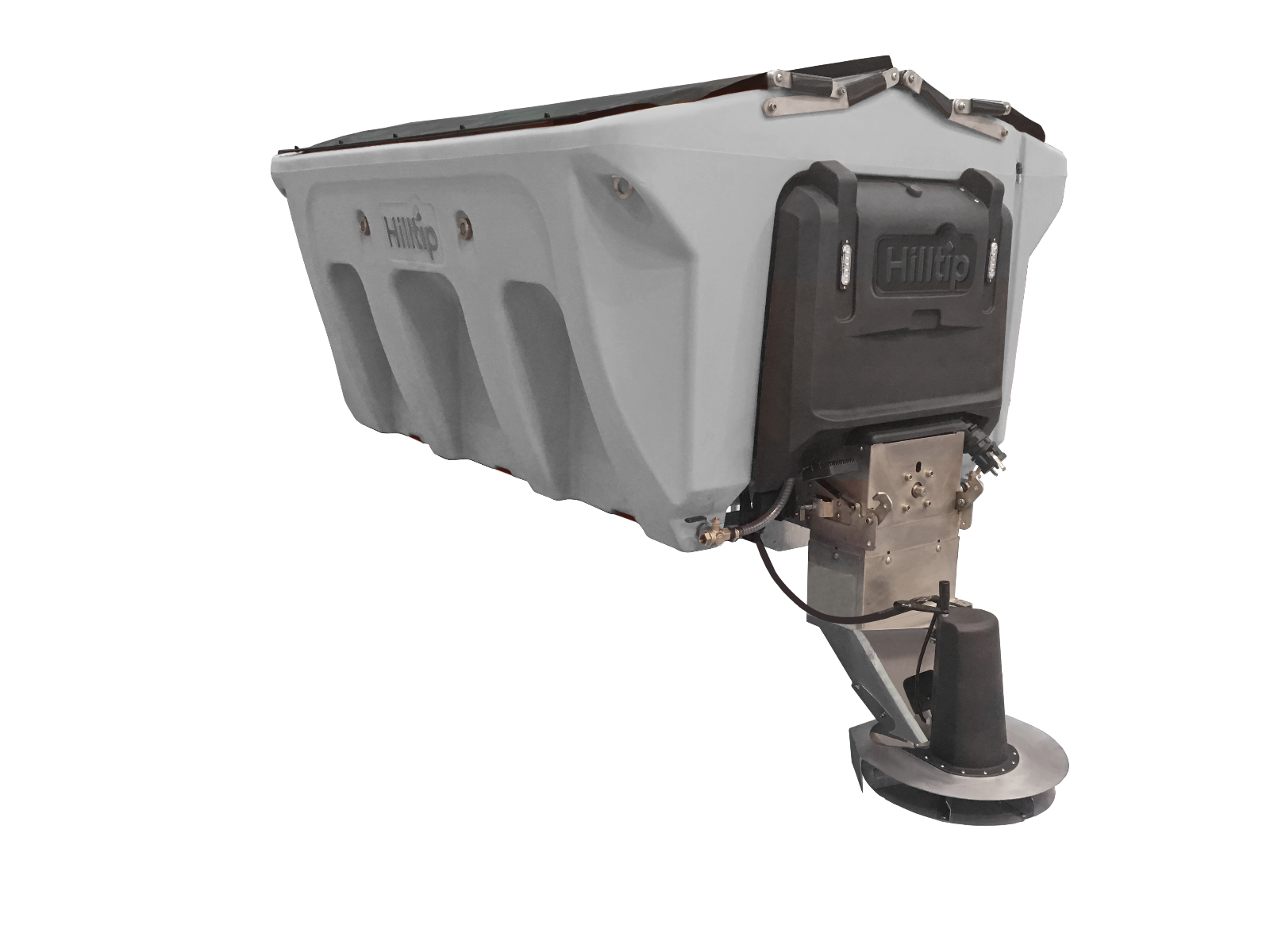 Hilltip Icestriker 120L & 200L
120 or 200L spreader for pickup tailgate, tractor 3-point or wheel loader. Designed to spread all types of spreading material, bulk bag, sand and gravel. Auger and spinner can be adjusted separately. Operated wirelessly through the next generation control system: Hilltip StrikeSmart control App. Smartphone included, with GPS speed-control as a standard feature and tracking with Hilltip HTrack as an option.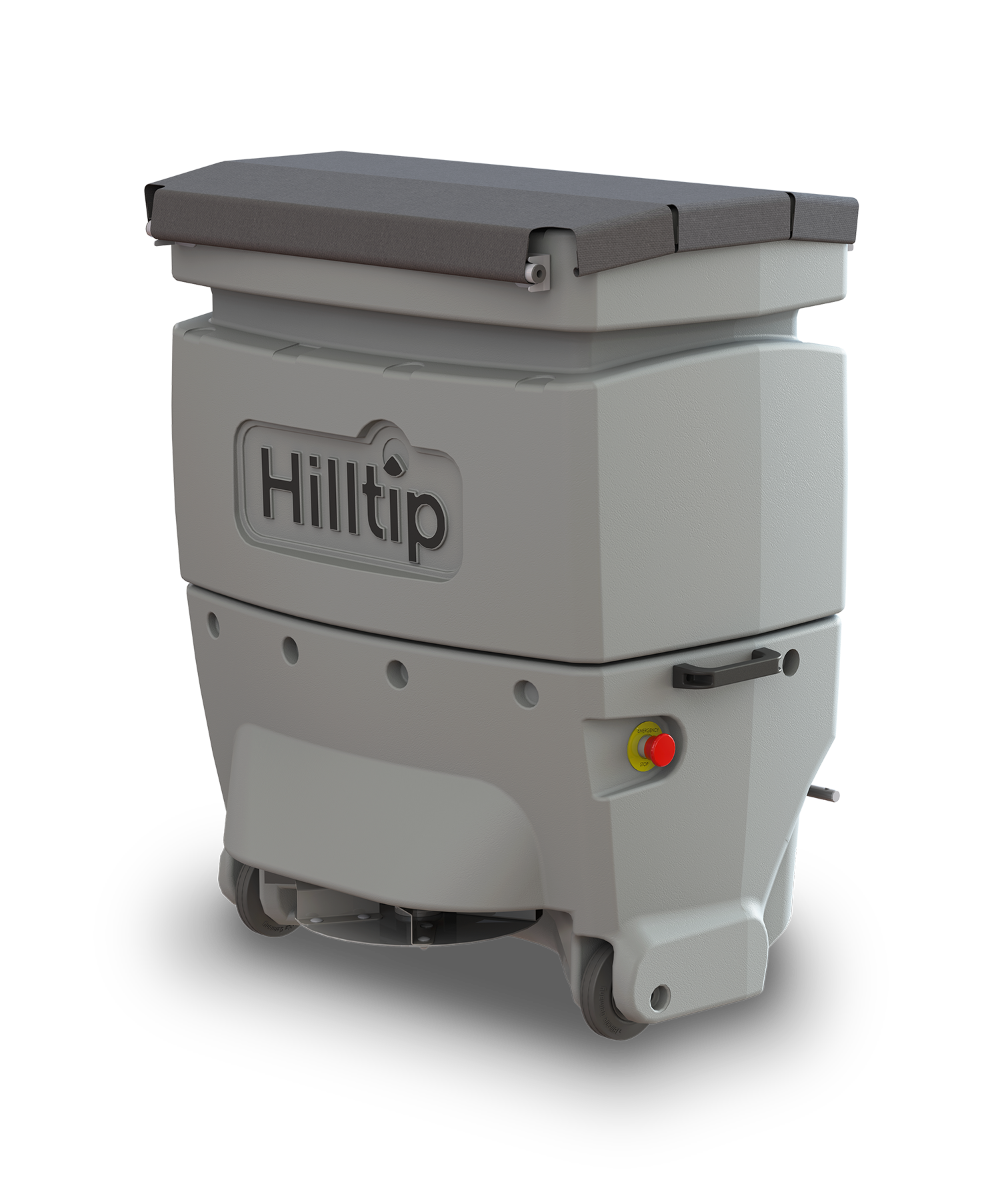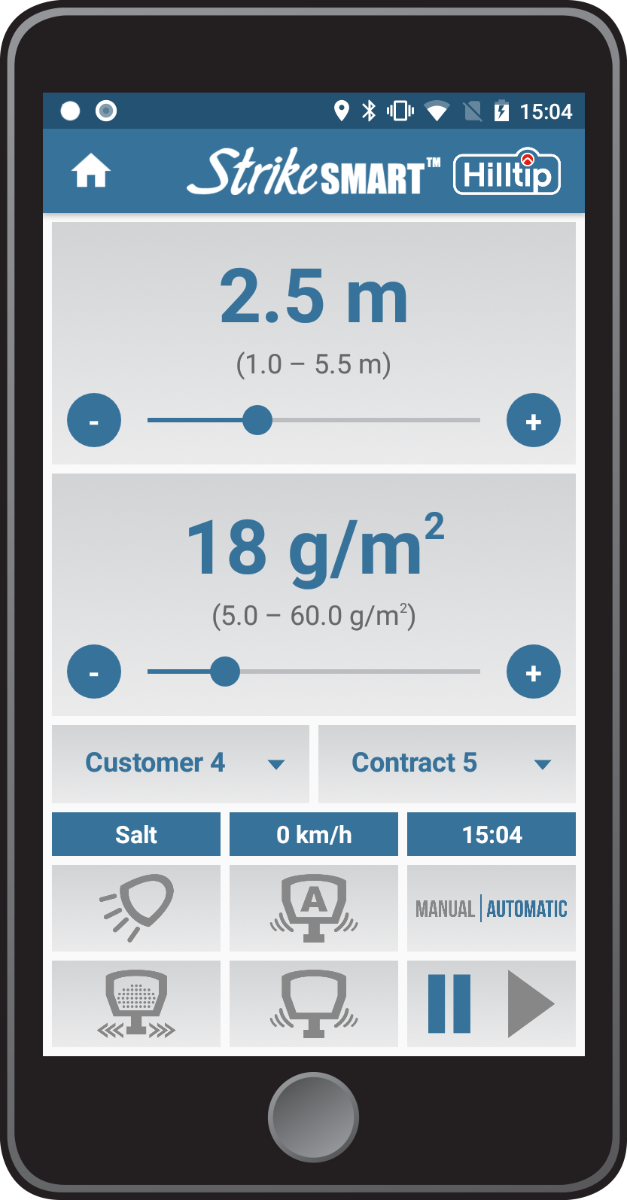 Hilltip Icestriker 600TR& 800TR
600 or 800L tractor mounted spreader with double-wall construction integrated tanks for 330L liquid. The tractor mounted IceStriker includes GPS speed-control as a standard feature and tracking with Hilltip HTrack can be selectedas an option. The machine can also be equipped with the same pre-wetting function and spraybar as the Icestriker 550-1100 spreaders offer.
In-Cab Controller
The in-cab controller enables drivers to customise the spreading session according to the site and conditions. Using GPS, spreading/spraying rates are adjusted according to the speed of the vehicle or can be manually controlled. It provides easy to use functionality enabling the driver to remain within the vehicle throughout operations:
Spread rate (GPS controlled or manual), spread width, vibrator control, calibration, application type (salt, pre-wet, direct liquid application) and safety lights.