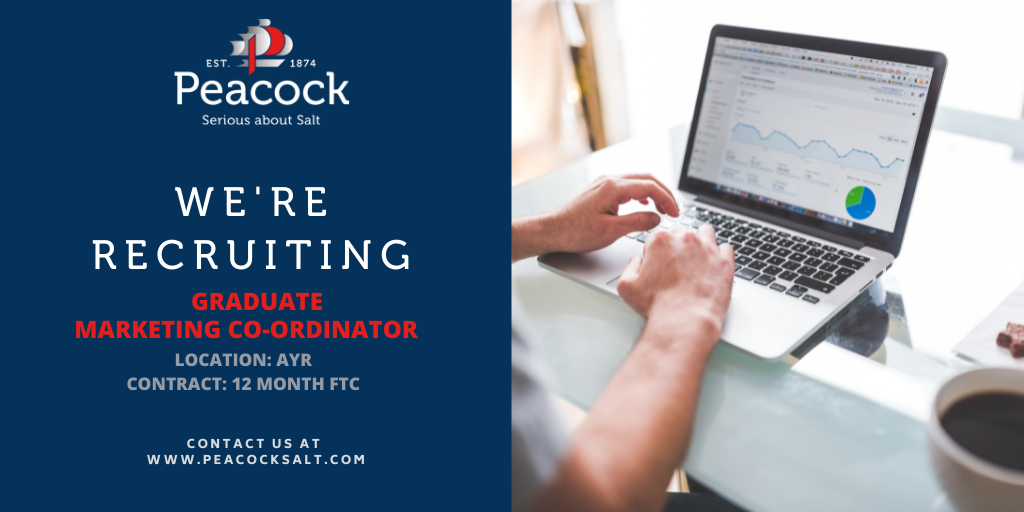 Peacock Salt are looking to recruit a recent graduate Marketing Co-ordinator on a twelve month fixed term contract. Plase note your degree must be in Marketing or Business.
The role is primarily office based but with the opportunity to work 1-2 days from home after an initial period.
Peacock Salt are the largest salt distributor in the UK and operate across multiple sectors, including Winter, Food, Water softening, Fish Aqua and many others
We are looking for an enthusiastic marketing graduate who can bring their understanding of both digital and print marketing as well as social media, PPC and google ads.
The successful person will also be involved in organising trade shows and events as well as other areas in which their expertise can be useful.
Peacock are a family run business, where we value our employees and firmly believe that work should be interesting and satisfying as well as challenging.
If you think this job might be for you,
Read more »