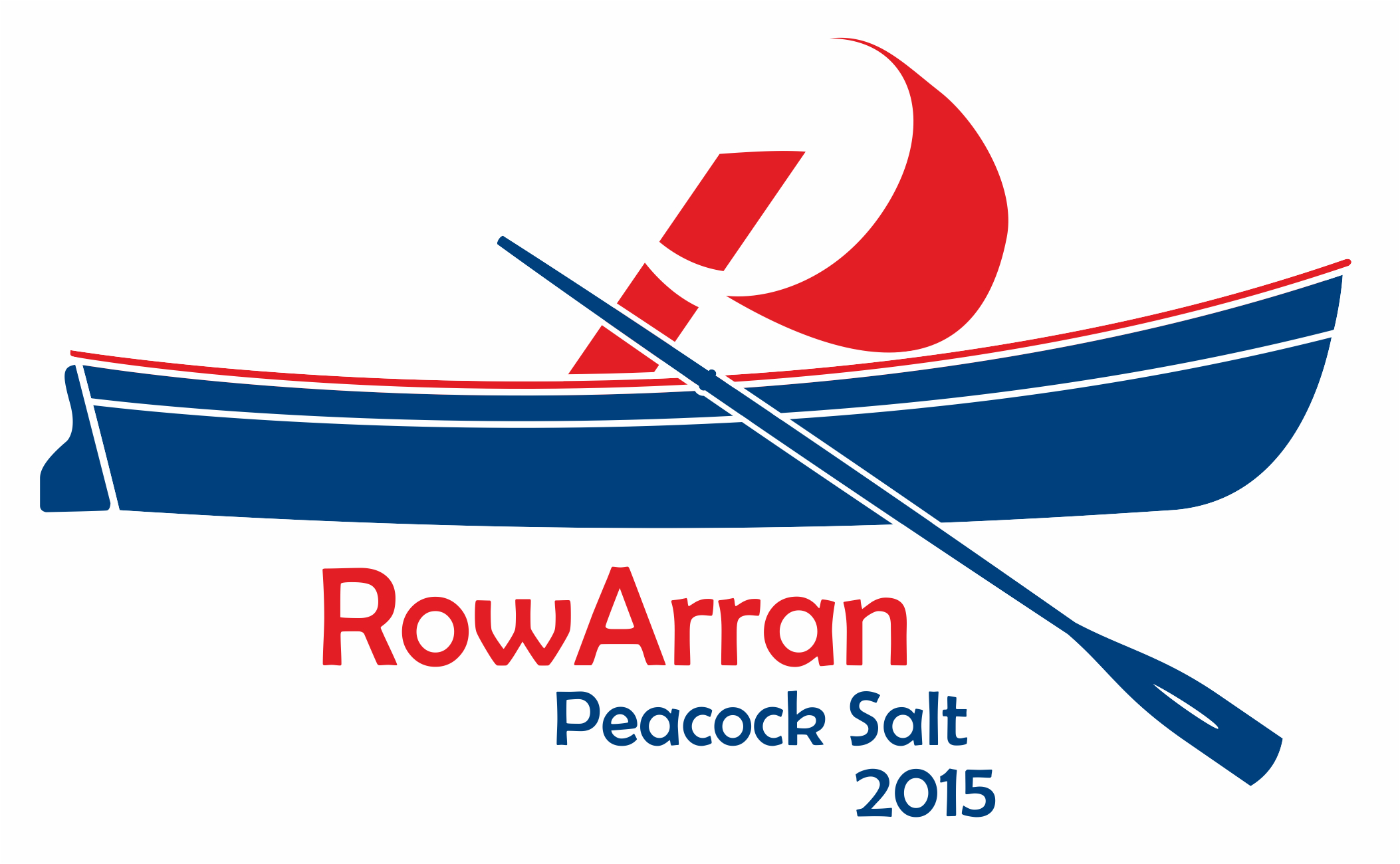 Being the first to do something is always a challenge. However unique your activity may seem to you, there's a fair chance that someone, somewhere, has done it before.
At Peacock Salt we pride ourselves in undertaking a charity challenge every year. In the past three years these challenges have been trekking around the Isle of Bute, climbing Goatfell and tackling the might of Ben Nevis. All noble challenges in their own right, but all challenges where others had gone before.
But this time it's different. This time our challenge will see our staff attempting to row two skiffs (small boats) from the Isle of Arran to the port of Ayr. The Firth of Clyde waterway between these points is traversed regularly by commercial ferries, yachts and fishing boats. But never in a skiff. Never in a four crew rowing boat (plus cox) where it's simply man (and several women) against the elements. The course taken will be 22 miles long, and we have 16 members of staff (over half our head office) ready to take turns in the boats, with the remainder committed to support duties.
For the past few weeks our staff have been training on rowing machines, in general fitness activities and of course in the skiffs themselves . Success is by no means certain, but as Managing Director Gregorie Marshall says, 'If it was going be easy then it wouldn't be a challenge. The preparation for this event has brought a new sense of adventure and focus to our organisation, as well as further strengthening our already strong core values of teamwork and mutual respect. Furthermore, our chosen charity, the RNLI, is one which is closer to us than most owing to the seafaring nature of our company history, and therefore one for which we have immense respect'.
The skiff is being generously loaned to Peacock by the Carrick Coastal Rowing Club, based in Maidens, Ayrshire. Their representative Henry Anderson, advises coastal rowing is one of the fastest growing sports in Scotland, with several clubs to be found around the coast, all eager for new members. He said, 'This is a fantastic endeavour by Peacock Salt staff. Not only is the challenge itself unique, but hopefully will highlight to many in the wider community that this type of activity is open to all and is a great way to meet people and contribute to a healthier lifestyle'.
The decision to have this year's event at sea is very much in keeping with the traditions of Peacock Salt. Formed over 140 years ago, our principal activity was the shipping business. Our business has grown and diversified since then, and thanks to our shipping connections, among others, we are now the largest importer of salt in the United Kingdom, and supply a wide range of industries such as food and drink, road salt for winter maintenance, speciality gourmet salts (and peppers) via our 'Salt House' and 'Peppermongers' departments, water softening, pharmaceuticals and many more.